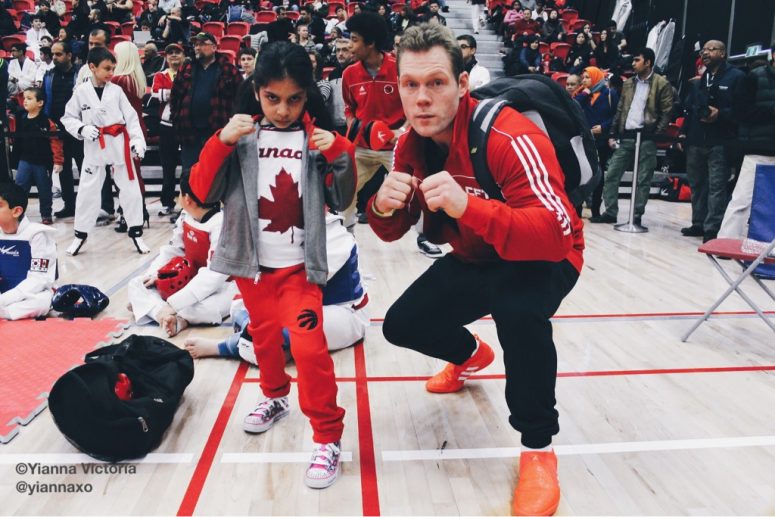 Toronto is one of the most populous and most culturally diverse cities in North America. People from all over the world come here and call this place their home. It is of no surprise then that Master Alejandro Pereira chose to travel here all the way from Paraguay and make Toronto the headquarters of CFTP in North America. Master Alejandro Pereira began training in Martial Arts at the age of 17 years old. After a tremendous professional career he created his own martial arts system. When he came to Canada he brought this system with him with the dream of sharing this gift with the world.
Arriving in Toronto he knew no people and very little English. He began right away working on opening his very first Taekwondo school in Canada. With extreme perseverance, drive, and tenacity Master Alejandro Pereira brought CFTP to the success it is today. With two major schools operating in the GTA he is truly seeing his dream of sharing his system come true. Toronto was a great choice. Not only is it an extremely multi cultural city it is also home to many families and close knit communities. CFTP prides itself on being family focused and community driven. We truly strive to be a part of the communities we operate in and contribute to them as much as we can.
We get to know the people, create relationships with businesses around us, and have active relationships with schools in our areas. We also pride ourselves on our ability to bring families together. In a fast paced city such as Toronto it is easy for people to lose touch of the most important thing in life; their family. At our studios parents train alongside their students, brothers and sisters, take classes together, and even celebrate their birthdays with us. These are the moments we cherish and we are so happy to share this family atmosphere with everyone who trains with us. CFTP is a big family; we love to get all of our students and their families together for our big celebrations. After our belt testing we hold parties for all the students who advanced in rank as well as any others who wish to attend. Everyone brings healthy food and we have giant potluck feasts. All of our members share in food and drink and enjoy each other's company.
Christmas time is our biggest party of the year and even Santa Claus does not miss out. He comes and distributes presents to all children in attendance. It is a sight to behold and a warm reminder that CFTP is not just a martial arts studio but also a strongly connected community of it's own. We are so grateful to operate in Toronto with all it has to offer. Taekwondo is only becoming more and more popular in this city and we plan on continuing to be a part of that for many years to come. As we grow we will never forget our roots and the courage of Master Alejandro Pereira who brought this amazing system to one of the greatest cities in the world.